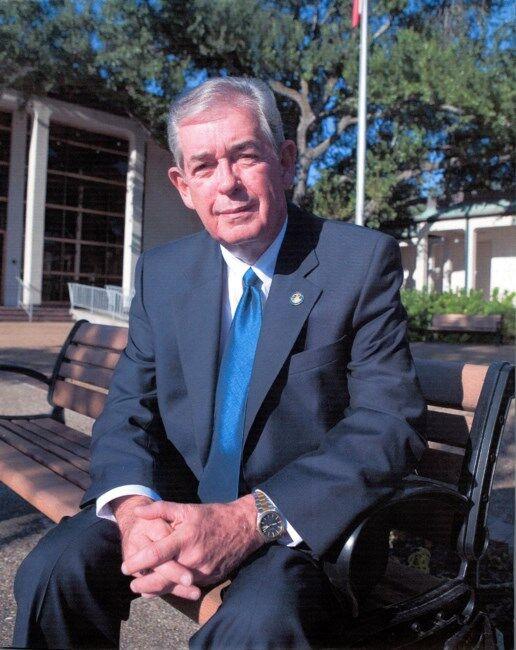 VICTORIA, Texas – Denny Arnold, a former Victoria city manager, died Monday, May 2 at the age of 83.
Arnold served as a city manager for the Texas cities of Stamford, Schertz and Victoria during his career in local government.
A funeral service will be held on Saturday, May 7 at 11 a.m. at Rosewood Funeral Home, located at 3304 Mockingbird Lane. A visitation is scheduled for 6 p.m. to 8 p.m. Friday, May 6 at the same location.
City leaders said Arnold was first hired as assistant city manager in 1978 and was appointed city manager in 1994. He continued to serve as city manager until his retirement in 2006.
"He oversaw many significant projects for the City, including Ethel Lee Tracy Park, the shift to easier-to-maintain concrete paving for arterial streets, the 1999 Storm Drainage Master Plan and the establishment of new design and quality standards for engineering and drainage projects. He was also an advocate for the no-smoking ordinance and was part of the group that helped to bring the half-cent sales tax to the voters in 1995, which created a new source of funding for community development projects. Since 1996, this half cent has helped fund over $150 million in infrastructure projects", a city spokesperson wrote in a press release.
"Mr. Arnold leaves behind a legacy of dedication to building a better Victoria," said City Manager Jesús A. Garza. "The initiatives that he played a role in have had a lasting impact on our community, and the City is committed to carrying on his legacy by continuing to enhance livability in all that we do."