REFUGIO, Texas – At approximately 9:30 a.m. on Tuesday, Jan. 17, Refugio County Sheriff's Office deputies conducted a traffic stop at the 300 block of Alamo St. in Refugio.
Deputies searched the vehicle after receiving consent from the driver. During the search, authorities located approximately $152,469.32 sealed in bags and hidden in the vehicle. They seized the money and placed it in evidence.
Ultimately, deputies charged the driver and the vehicle's occupants with Money Laundering, a second-degree felony.
The Victoria County Sheriff's Office assisted with this traffic stop.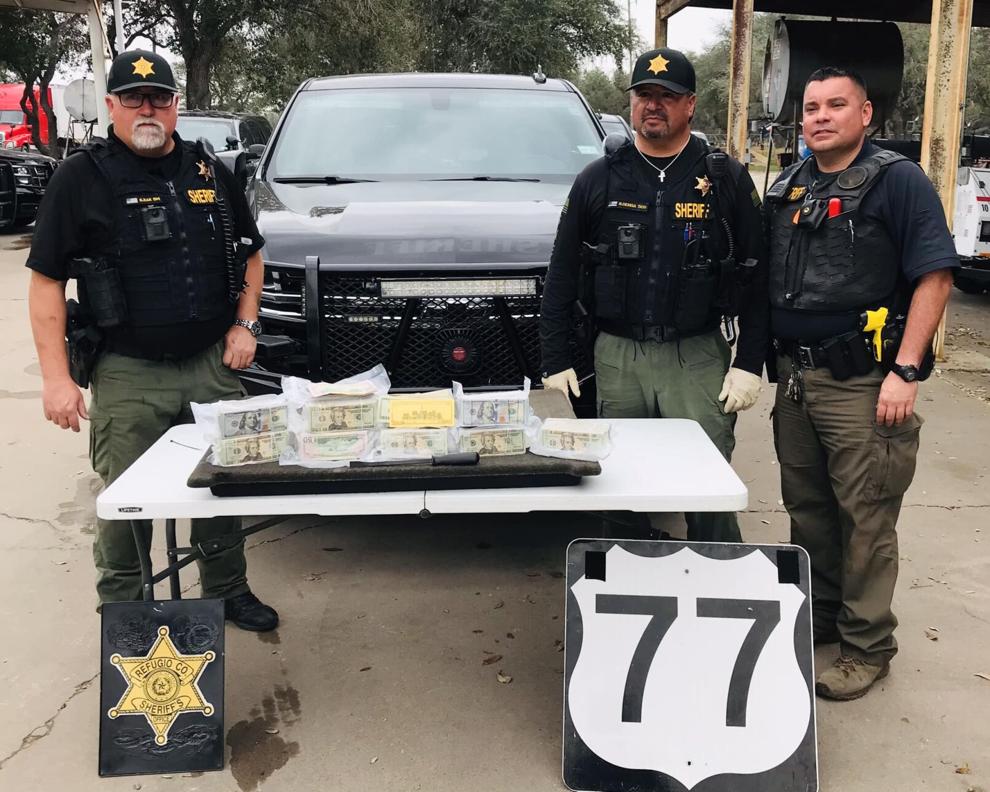 The Refugio County Sheriff's Office provided the above information and photo.
​COPYRIGHT 2023 BY CROSSROADS TODAY. ALL RIGHTS RESERVED. THIS MATERIAL MAY NOT BE PUBLISHED, BROADCAST, REWRITTEN OR REDISTRIBUTED.